Steel
Pro-fenex's steel exterior doors provide excellent energy efficiency. They are equipped with effective weatherstripping that provides superior weatherability. Our wide range of steel exterior doors provides countless options in terms of colour, style, and decorative glass.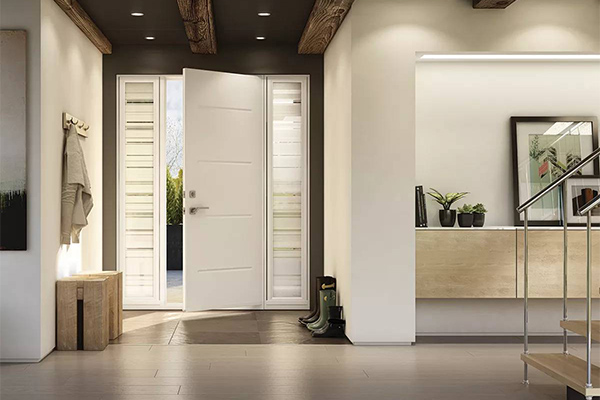 Colour choices, decorative and stained glass
Adding decorative or stained glass to your door window will enhance the appearance of your entrance. You're sure to find the model you're looking for among the many options that we offer.
Configurations
Steel exterior door configurations